Multiselective Diels–Alder Reaction of α-Arylacroleins Catalyzed by Boron Tribromide-Assisted Chiral Phosphoric Acids
Kai Matsui, Kohei Toh, Manabu Hatano*, Kazuaki Ishihara*
Org. Lett. 2022, 24(35). 6483-648
DOI:10.1021/acs.orglett.2c02747
Publication Date: August 26, 2022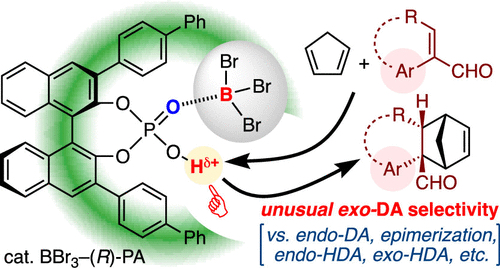 ---
Photocatalytic Addition Reactions of Ketene Silyl Acetals with Alkenes through Formation of α-Carbonyl Radicals
Tsubasa Hirata, Yoshihiro Ogasawara, Shu Kobayashi*, Yasuhiro Yamashita*
Chem. Asian J. 2022, 17(19), e202200647.
DOI:10.1002/asia.202200647
Publication Date: July 25, 2022


---
Rapid Synthesis of Polycyclic Aromatic Compounds by Iodocyclization of Ynamides
Takashi Okitsu*, Maho Itoh, Ayaka Inui, Emiko Muta, Ryota Nakamoto, Yuta Adachi, Akimori Wada, Manabu Hatano
Asian J. Org. Chem.
2022
,
11
(8), e202200275
DOI:10.1002/ajoc.202200275
Publication Date: June 8, 2022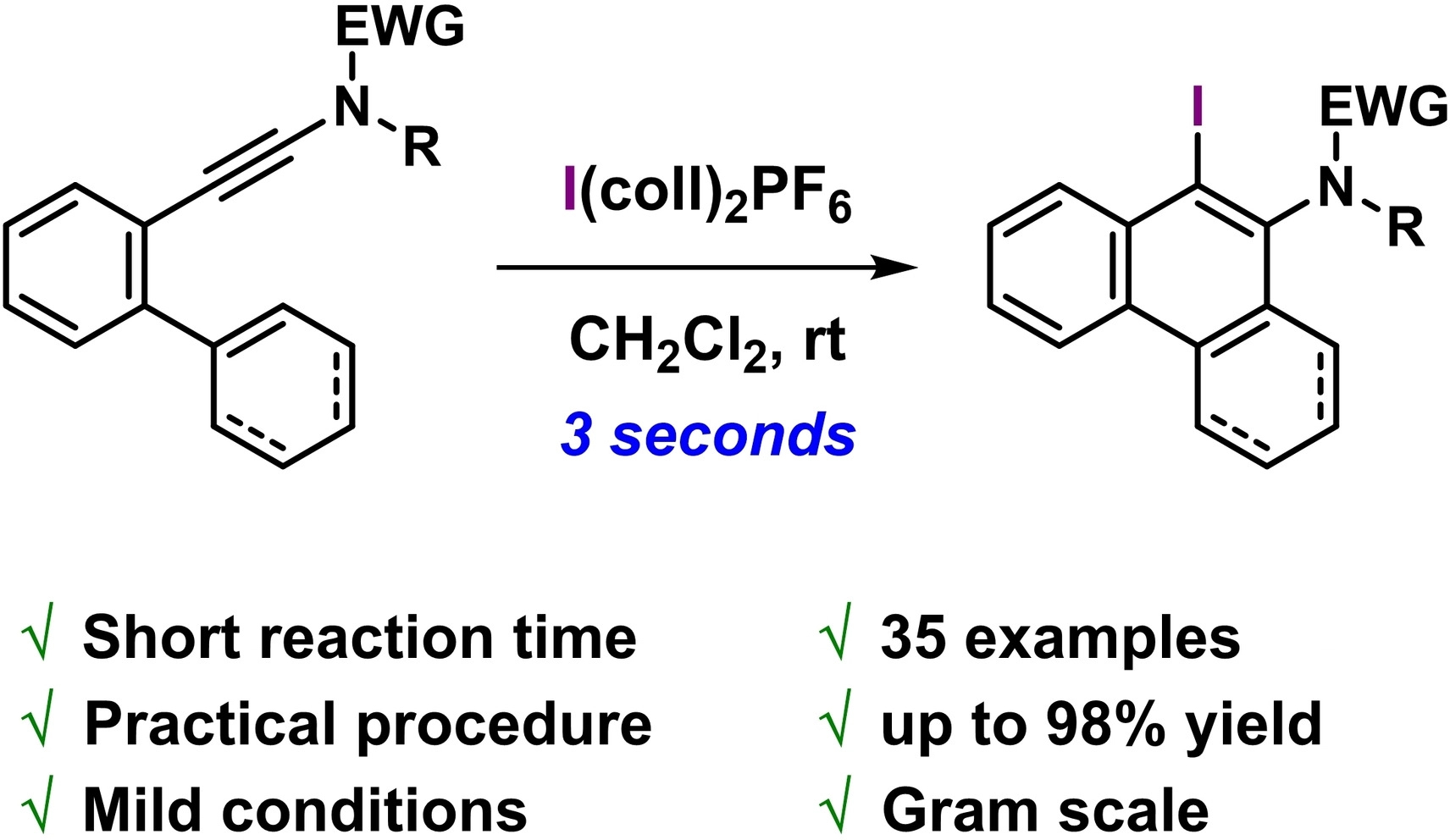 ---
Photoreaction Pathways of Bacteriorhodopsin and Its D96N Mutant as Revealed by In Situ Photoirradiation Solid-State NMR
Arisu Shigeta, Yuto Otani, Ryota Miyasa, Yoshiteru Makino, Izuru Kawamura*, Takashi Okitsu, Akimori Wada, Akira Naito
Membranes 2022, 12, 279.
DOI:10.3390/membranes12030279
Publication Date: February 28, 2022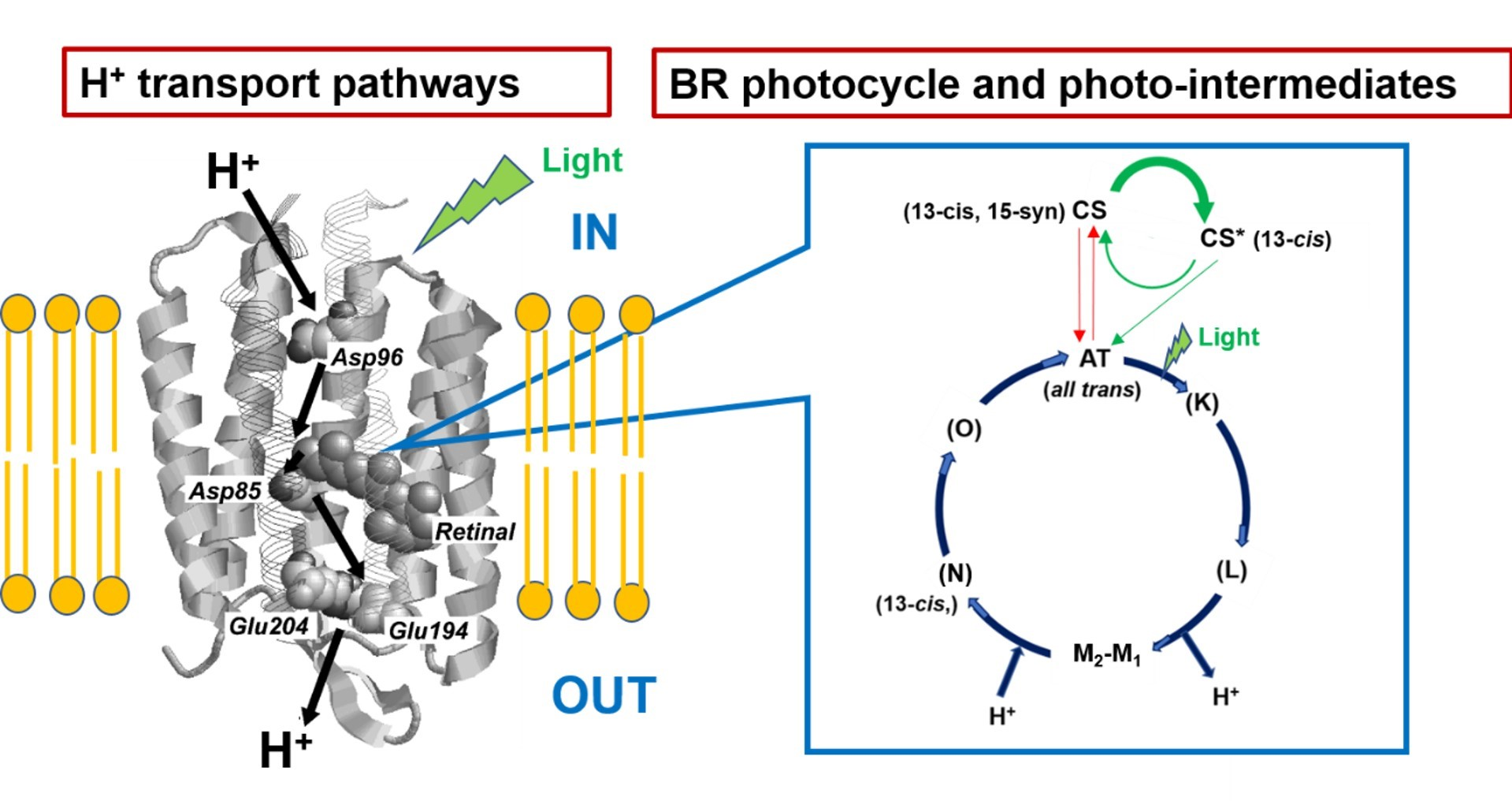 ---
Cp*RhIII/Chiral Disulfonate/CuOAc Catalyst System for the Enantioselective Intramolecular Oxyamination of Alkenes
Jumpei Hirose, Takumi Wakikawa, Shun Satake, Masahiro Kojima, Manabu Hatano, Kazuaki Ishihara, Tatsuhiko Yoshino*, Shigeki Matsunaga*
ACS Catal. 2021, 11(24), 15187–15193.
DOI:10.1021/acscatal.1c04699
Publication Date: December 7, 2021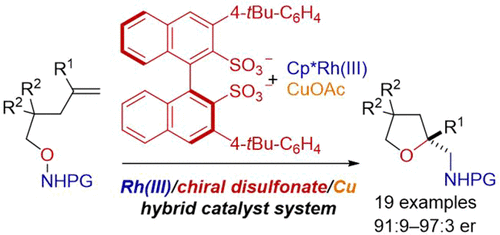 ---
有機合成のための新触媒反応101 [執筆を分担]
有機合成化学協会 編、東京化学同人、編集 檜山爲次郎・野崎京子・中尾佳亮・中野幸司、2021.11.2.発刊、ISBN: 9784807920051
[分担] 19. 不斉Diels–Alder反応および関連反応 (pp. 38-39)、80. エステル合成 (pp. 160-161)
波多野 学、石原 一彰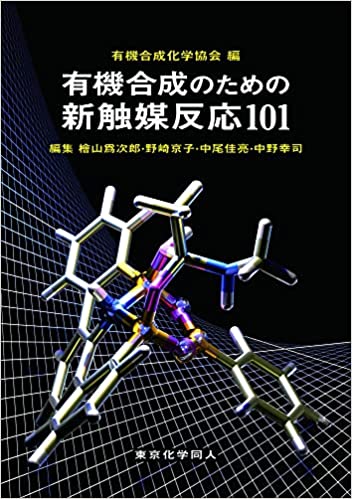 ---
Structure of a retinal chromophore of dark-adapted middle rhodopsin as studied by solid-state nuclear magnetic resonance spectroscopy
Izuru Kawamura,* Hayato Seki, Seiya Tajima, Yoshiteru Makino, Arisu Shigeta, Takashi Okitsu, Akimori Wada, Akira Naito, Yuki Sudo
Biophys. Physicobiol. 2021, 18, 177-185.
DOI:10.2142/biophysico.bppb-v18.019
Publication Date: July 14, 2021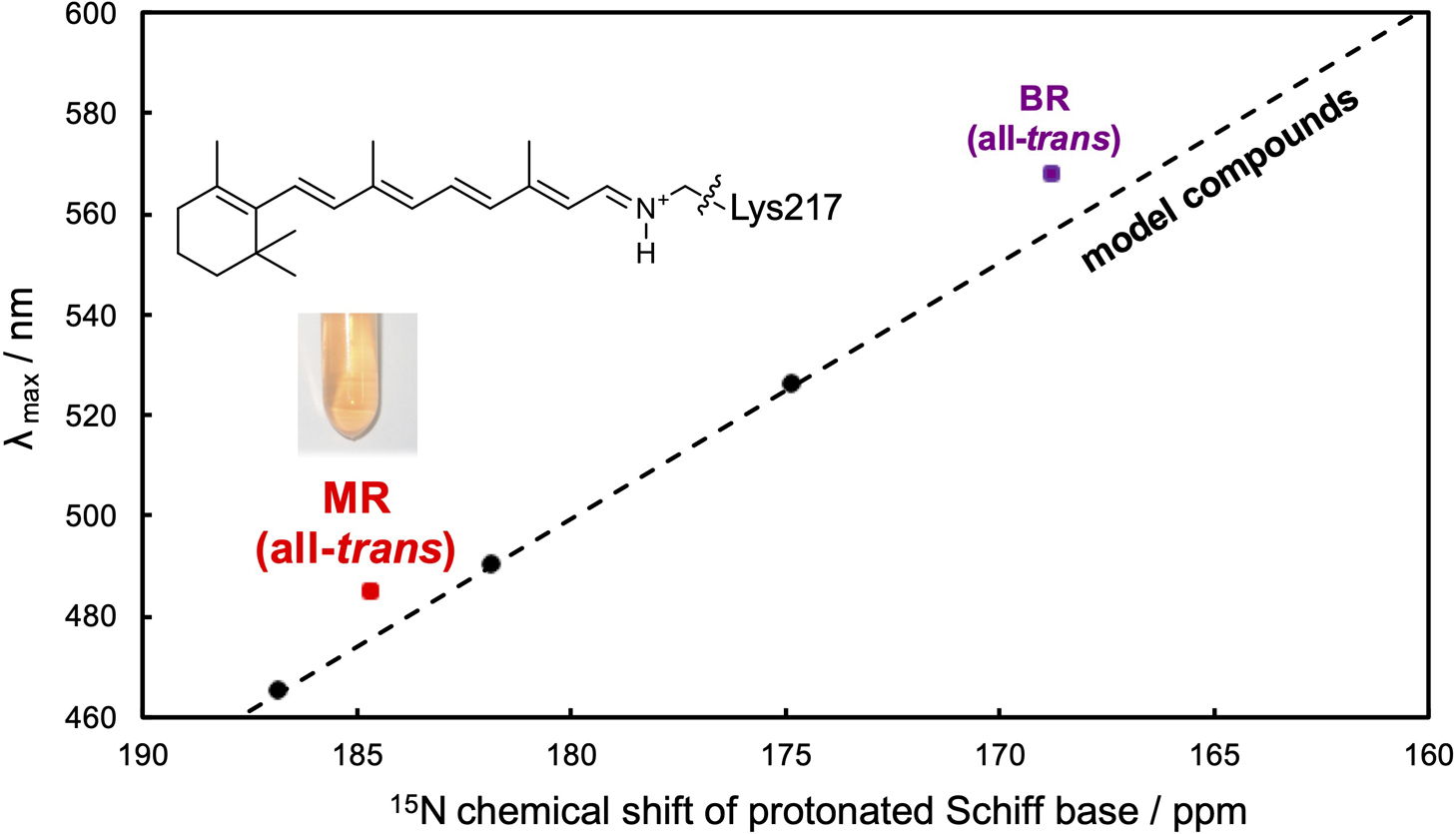 ---
Enantio- and Diastereoselective Carbonyl-Ene Cyclization–Acetalization Tandem Reaction Catalyzed by Tris(pentafluorophenyl)borane-Assisted Chiral Phosphoric Acids
Hideyuki Ishihara, Jianhao Huang, Takuya Mochizuki, Manabu Hatano,* Kazuaki Ishihara*
ACS Catal.
2021
,
11
(10), 6121–6127.
DOI:10.1021/acscatal.1c01242
Publication Date: May 6, 2021

2021.11.29 Organic Chemistry Portalに研究成果が紹介された
Topic title: Organocatalyzed C-C Ring Construction (29 November 2021 - Douglass F. Taber)
https://www.organic-chemistry.org/Highlights/2021/29November.shtm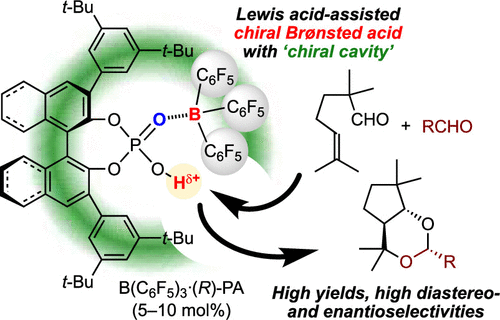 ---
Insight into the Mechanism of the Acylation of Alcohols with Acid Anhydrides Catalyzed by Phosphoric Acid Derivatives
Hiroyuki Hayashi, Shotaro Yasukochi, Tatsuhiro Sakamoto, Manabu Hatano,* Kazuaki Ishihara*
J. Org. Chem. 2021, 86(7), 5197-5212.
DOI:10.1021/acs.joc.1c00102
Publication Date: March 15, 2021

2022.2.1 Organic Chemistry Portalに研究成果が紹介された
Topic title: Insight into the Mechanism of the Acylation of Alcohols with Acid Anhydrides Catalyzed by Phosphoric Acid Derivatives https://www.organic-chemistry.org/abstracts/lit7/874.shtm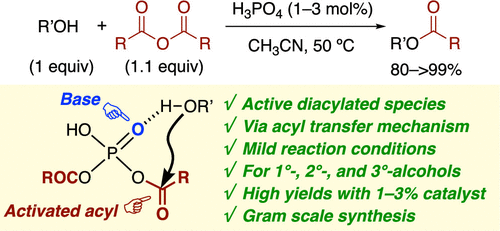 ---
Seco-type β-Apocarotenoid Generated by β-Carotene Oxidation Exerts Anti-inflammatory Effects against Activated Macrophages
Naoki Takatani, Fumiaki Beppu, Yumiko Yamano, Takashi Maoka, Masashi Hosokawa*
J. Oleo Sci. 2021, 70(4), 549-558.
DOI:10.5650/jos.ess20329
Publication Date: March 10, 2021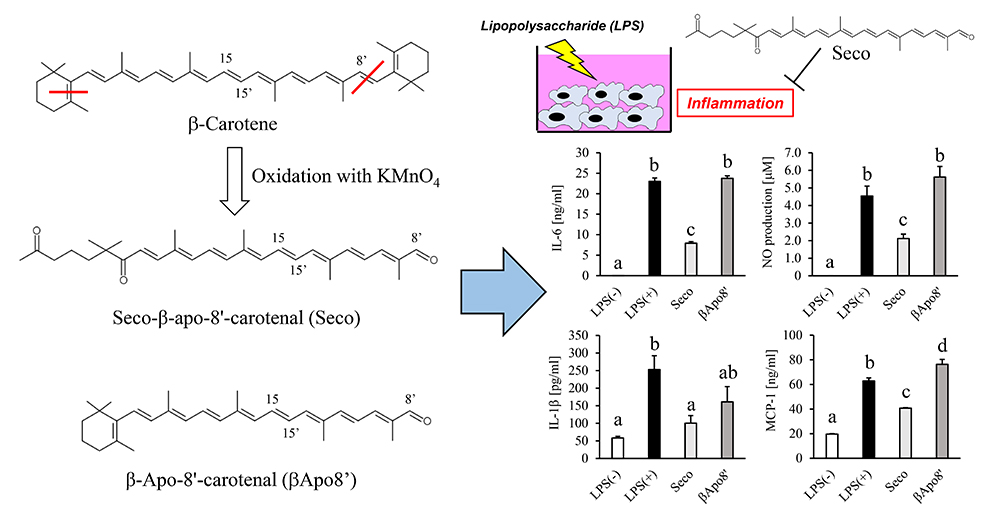 ---
Chemoselective Transesterification of Methyl (Meth)acrylates Catalyzed by Sodium(I) or Magnesium(II) Aryloxides
Jie Qi Ng, Hiro Arima, Takuya Mochizuki, Kohei Toh, Kai Matsui, Manussada Ratanasak, Jun-Ya Hasegawa,* Manabu Hatano,* Kazuaki Ishihara*
ACS Catal. 2021, 11(1), 199-207.
DOI:10.1021/acscatal.0c04217
Publication Date: December 16, 2020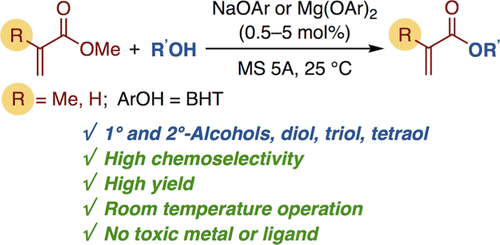 ---
Reusable Silica-Supported Ammonium BINSate Catalysts for Enantio- and Diastereoselective Friedel-Crafts-Type Double Aminoalkylation of N-Alkylpyrroles with Aldimines
Manabu Hatano,* Xue Zhao, Takuya Mochizuki, Kyogo Maeda, Ken Motokura,* Kazuaki Ishihara*
Asian J. Org. Chem. 2021, 10(2), 360-365.
DOI:10.1002/ajoc.202000603
Publication Date: December 13, 2020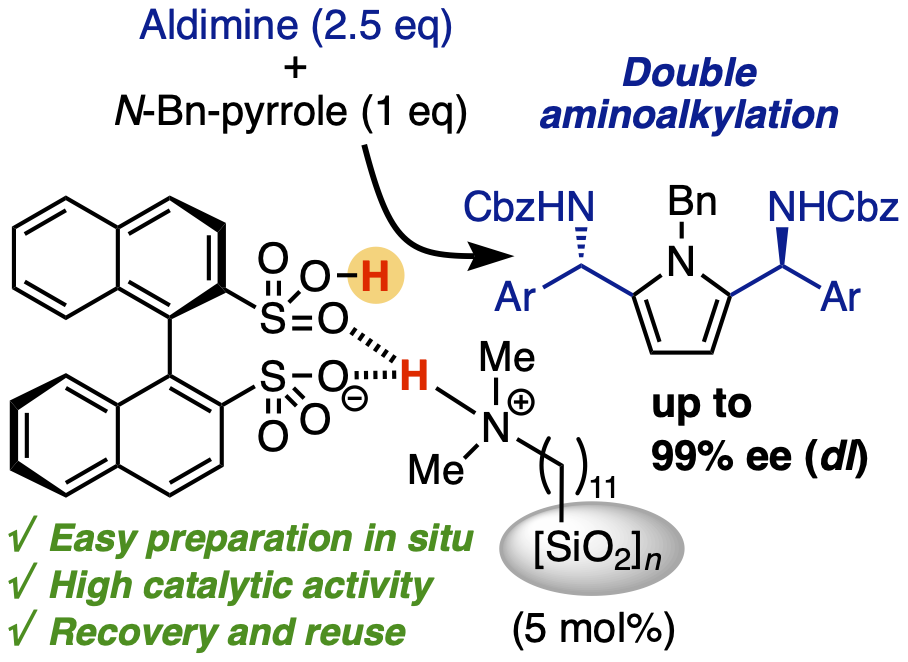 ---
Identification of Paracentrone in Fucoxanthin-Fed Mice and Anti-Inflammatory Effect against Lipopolysaccharide-Stimulated Macrophages and Adipocytes
Naoki Takatani, Daisuke Taya, Ami Katsuki, Fumiaki Beppu, Yumiko Yamano, Akimori Wada, Kazuo Miyashita, Masashi Hosokawa*
Mol. Nutr. Food Res. 2021, 65(2), 2000405
DOI:10.1002/mnfr.202000405
Publication Date: November 20, 2020


---
Concise Preparation and Biological Evaluations of 9-cis-Retinoic Acid Analogues Having an Aromatic Ring
Takashi Okitsu,* Kinya Iwatsuka, Kimie Nakagawa, Toshio Okano, Akimori Wada*
Heterocycles 2021, 103(1), 267-283. [Yasuyuki Kita's Special Issues]
DOI:10.3987/COM-20-S(K)8
Publication Date: May 12, 2020


Enantioselective Aza-Friedel-Crafts Reaction of Indoles and Pyrroles Catalyzed by Chiral C1-Symmetric Bis(phosphoric Acid)
Manabu Hatano, Kohei Toh, Kazuaki Ishihara*
Org. Lett. 2020, 22(24), 9614-9620.
DOI:10.1021/acs.orglett.0c03662
Publication Date: December 9, 2020


■Synfactsにハイライトされました
Brønsted-Acid-Catalyzed Enantioselective Aza-Friedel-Crafts Reaction
SYNFACTS Contributors: Hisashi Yamamoto, Wataru Muramatsu
Synfacts 2021, 17(03), 0346.
DOI:10.1055/s-0040-1706139
Publication Date: Feburary 16, 2021


---
Visual adaptation of opsin genes to the aquatic environment in sea snakes
Takashi Seiko, Takushi Kishida, Mina Toyama, Takahiko Hariyama, Takashi Okitsu, Akimori Wada, Mamoru Toda, Yoko Satta, Yohey Terai*
BMC Evol. Biol. 2020, 20, 158.
DOI:10.1186/s12862-020-01725-1
Publication Date: November 26, 2020
---
Alcohol Dehydrogenase Activity Converts 3"-Hydroxy-geranylhydroquinone to an Aldehyde Intermediate for Shikonin and Benzoquinone Derivatives in Lithospermum erythrorhizon
Hirobumi Yamamoto, Mika Tsukahara, Yumiko Yamano, Akimori Wada, Kazufumi Yazaki*
Plant Cell Physiol. 2020, 61(10), 1798–1806.
DOI:10.1093/pcp/pcaa108
Publication Date: August 18, 2020

---
Fucoxanthin inhibits hepatic oxidative stress, inflammation, and fibrosis in diet-induced nonalcoholic steatohepatitis model mice
Naoki Takatani, Yuka Kono, Fumiaki Beppu, Yuko Okamatsu-Ogura, Yumiko Yamano, Kazuo Miyashita, Masashi Hosokawa*
Biochem. Biophys. Res. Commun. 2020, 528(2), 305–310.
DOI:10.1016/j.bbrc.2020.05.050
Publication Date: May 29, 2020

---
A dearomative ipso-iodocyclization /desymmetrization sequence leading to optically active tricyclic piperazine scaffolds
Takashi Okitsu,* Arisa Horike, Natsumi Shimazawa, Akimori Wada
Org. Biomol. Chem. 2020, 18(18), 3501-3511.
DOI:10.1039/D0OB00510J
Publication Date: April 20, 2020


---
Synthesis of One Double Bond-Inserted Retinal Analogs and Their Binding Experiments with Opsins: Preparation of Novel Red-Shifted Channelrhodopsin Variants
Takashi Okitsu, Yumiko Yamano, Yi-Chung Shen, Toshikazu Sasaki, Yuka Kobayashi, Shoko Morisawa, Takahiro Yamashita, Yasushi Imamoto, Yoshinori Shichida, Akimori Wada*
Chem. Pharm. Bull. 2020, 68(3), 265-272.
DOI:10.1248/cpb.c19-01005
Publication Date: March 1, 2020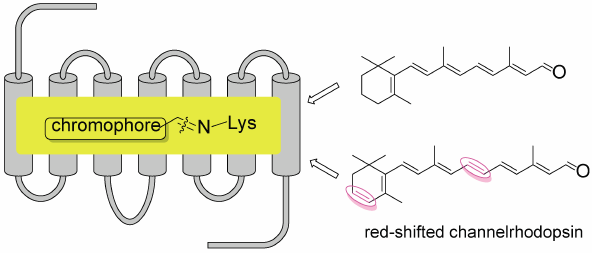 ---
Ynamides enabled 6-, 7-, and 8-endo-dig iodocyclization of ethoxyethyl ethers: rapid construction of medium-sized oxacycles at room temperature
Takashi Okitsu,* Akihiro Namura, Shinji Kondo, Shoya Tada, Marina Yanagida, Akimori Wada
Org. Chem. Front. 2020, 7(6), 879-884.
DOI:10.1039/D0QO00153H
Publication Date: February 24, 2020