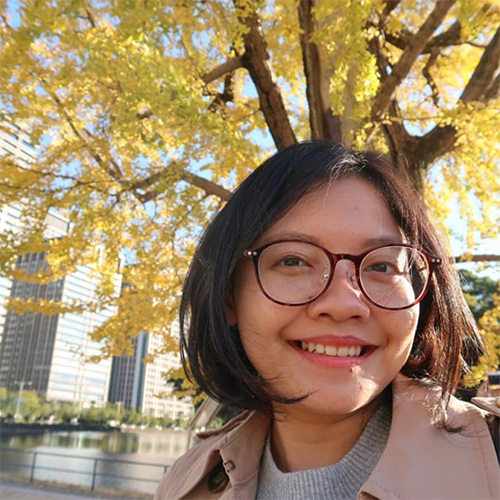 Pranindya Rinastiti
神戸大学大学院医学研究科 博士課程 3年生
Profile

Hometown: Jogjakarta, Indonesia
Graduated from Airlangga University


Joining Emoto's Laboratory is both challenging and exciting for me. I get the opportunity to work in translational research.
I can deepen my knowledge in basic medical science as well.
Moreover, I get the chance to experience the modern and beautiful life of Japan. I am truly grateful for this.